I recently made my way through IKEA hoping to be inspired by something to makeover with my Cricut, and I was not disappointed! Having a baby has given me a new appreciation for families at the pool. It takes a lot of stuff to make the pool happen with kids! I needed a larger bag to bring all my goodies with me but didn't want an every day bag. That is why I chose to upcycle the STUNSIG IKEA bag to use at the pool or beach.
We live in the very hot desert of Southern Utah and having a place to go to the pool in the summer is a must! We all need a friend with a pool, so I decided to put that on a pool bag. I'm lucky enough to be that friend because I live in an HOA and I love having a reason to invite my friends over.
How I Upcycled my STUNSIG Bag:
I started by designing this quote in Design Space! Cricut recently updated the plugin which means it is even easier to make amazingly customized designs for anything and everything.
I chose to go with glitter iron on because my pool bag would be out in the sun! I wanted a little shimmer. One thing I kind of love is that it sort of blends in until you're out in the sun then you really catch a glimpse of the glitter!
Next, you will weed your cut. This is really simple with the weeder you can get from Cricut! (In fact, this whole tool set is a must if you don't have one yet.)
Iron on is really easy but there are a few places that could really throw you for a loop. I detailed exactly how I iron things in this post so make sure to follow those directions!
Now you're ready to get out and play at the pool. Have you ever upcycled an IKEA STUNSIG bag before?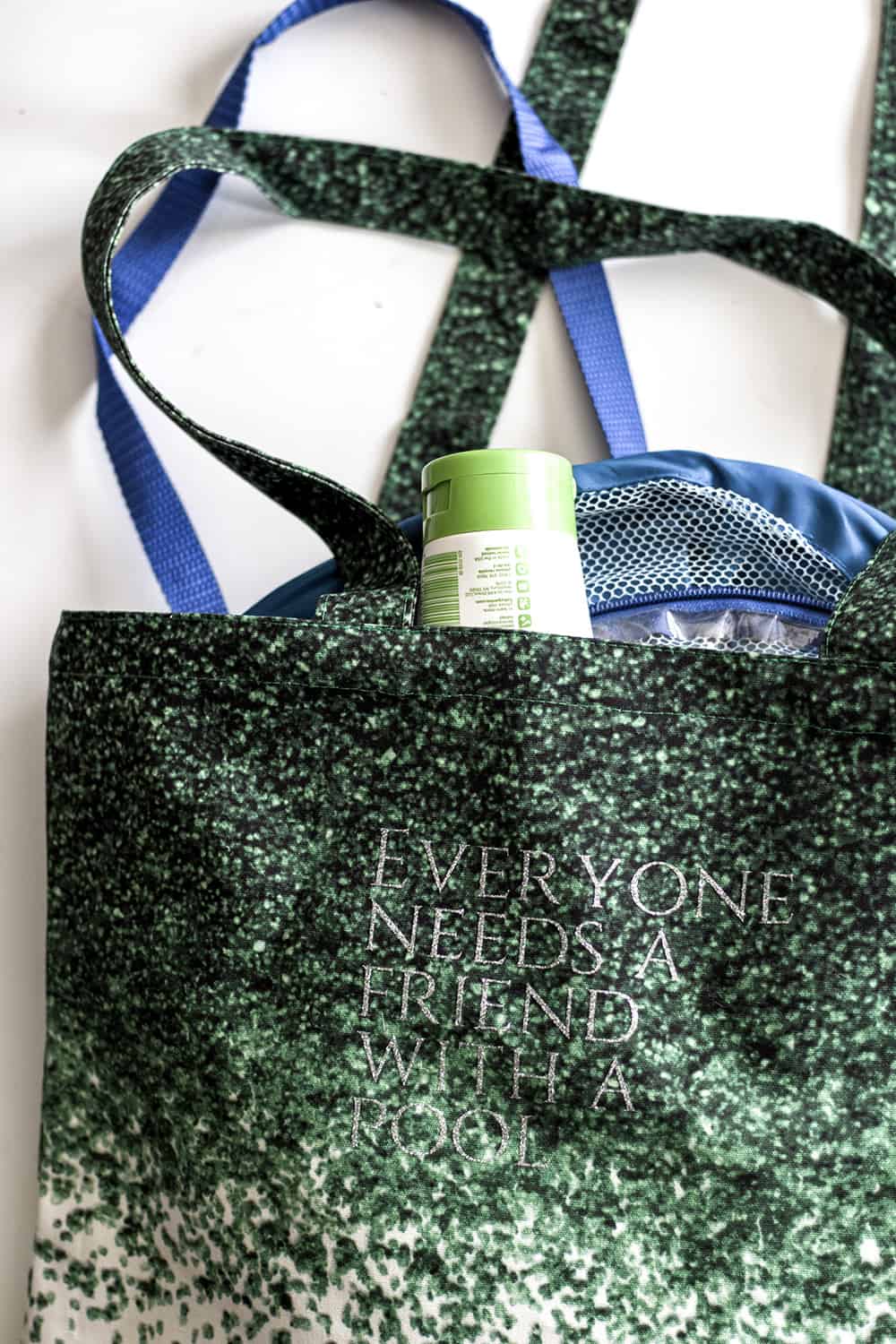 IKEA makeovers are some of my favorites! Make sure to check out how I upcycled my bar stools and a really simple way to update your HEMNES dresser.