See what I got in my Mystery Box from Rustoleum and how I decorated and styled this fun planter!


I love a challenge. Rustoelum had a little challenge where they didn't tell you what was coming, but you needed to use it to create a project. It was so fun! Check out what I had in my box and what I created below. Also if you have a minute, please vote for my project here!
What you need for this wood stained planter
These were the contents of my mystery box!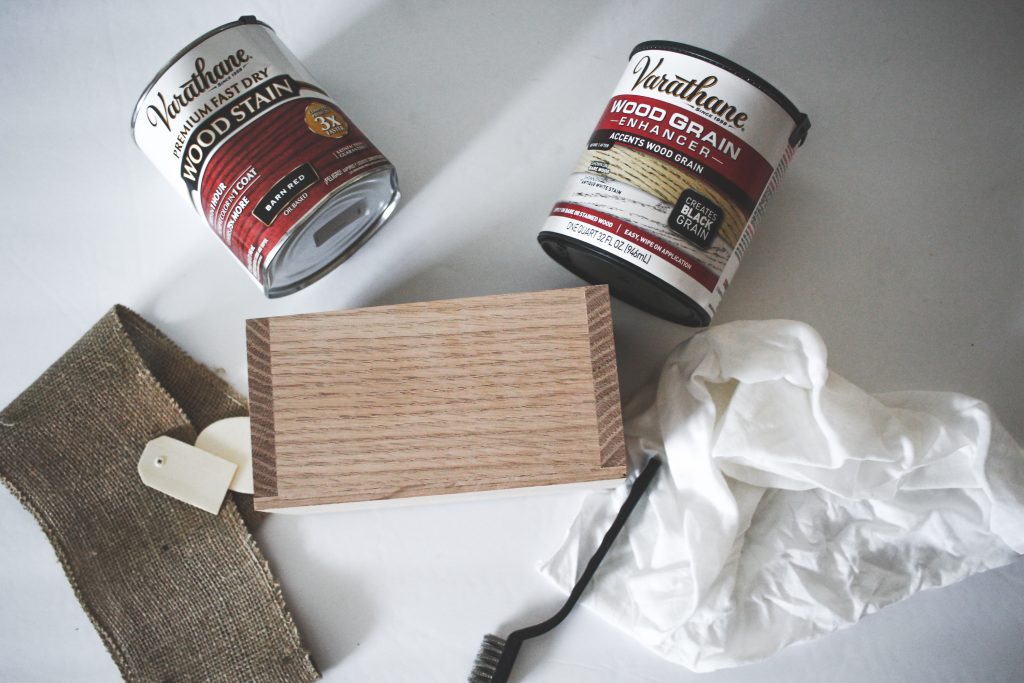 I started by using a wire brush to enhance the grain. This helps maintain the grain of wood when you stain it.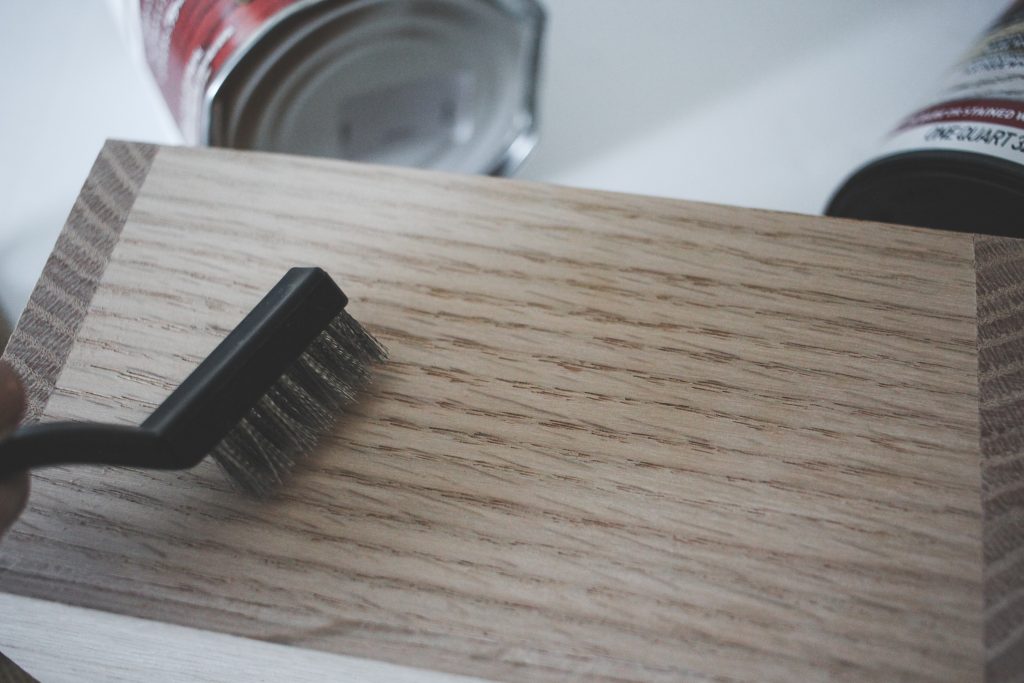 Next I used the Barn Red Verethane stain. I applied two coats.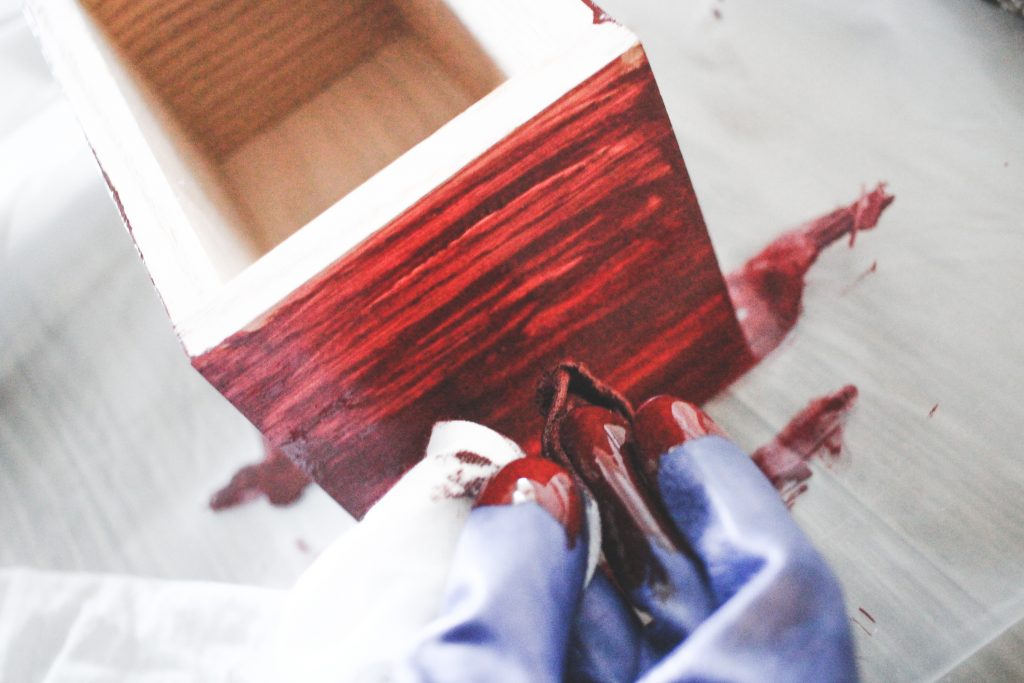 The color was a little bright for the look of my shelves. I decided to add one layer of Briarsmoke Verethane Stain and it added such a pretty look and made it a bit more subtle.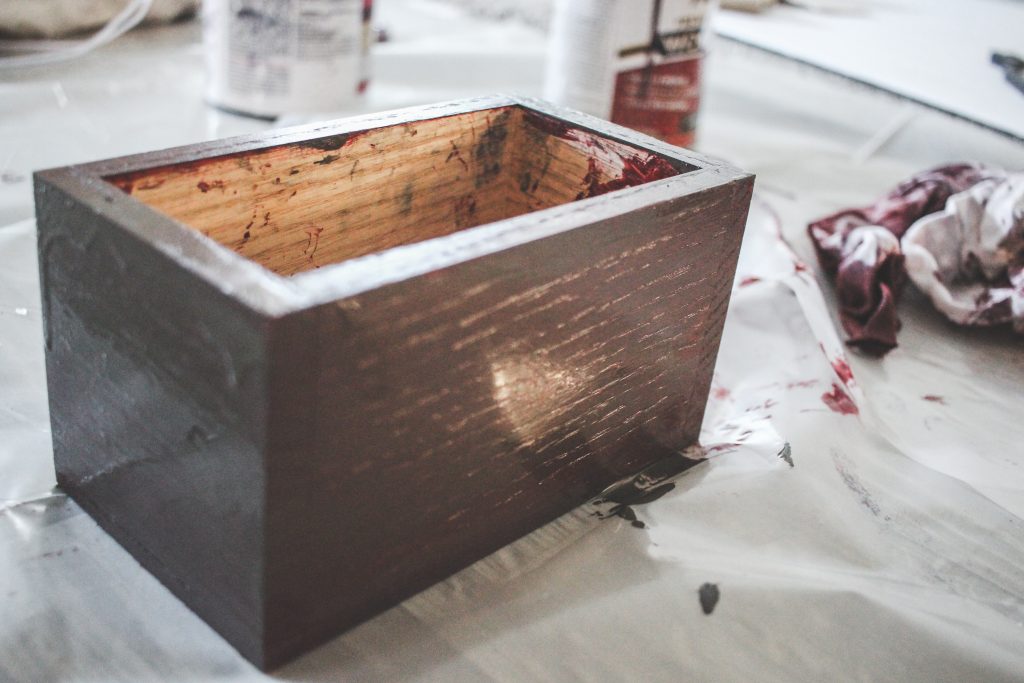 Then I rubbed against the grain with the grain enhancer. I absolutely love this stuff! I love how it keeps the integrity of the wood and so the stain doesn't just look like paint.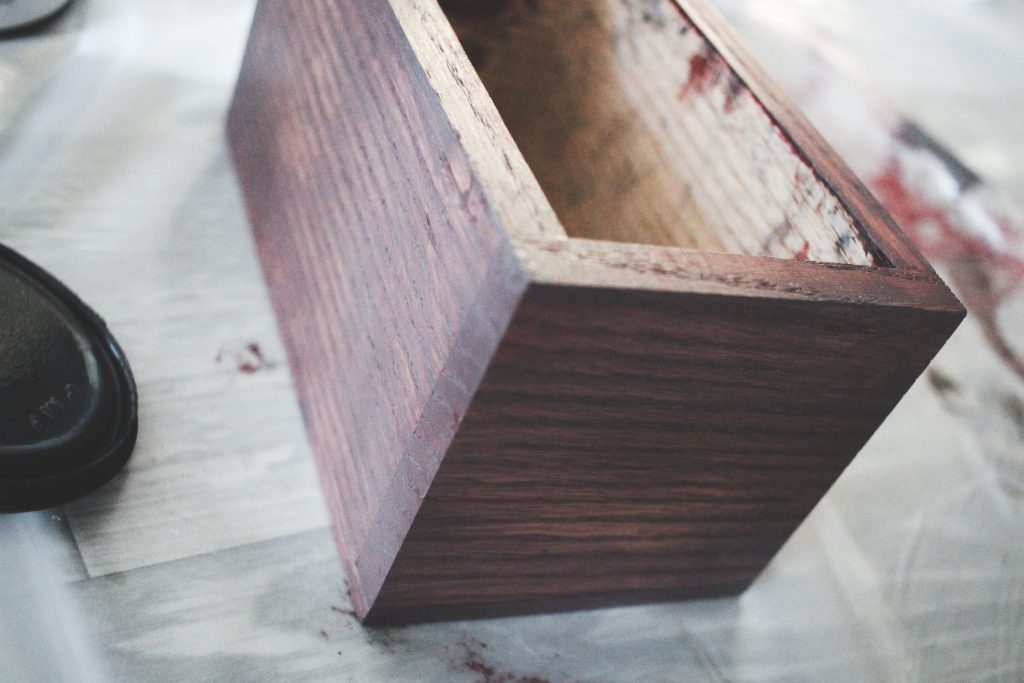 Once this was dry I added a gold accent using copper tape around the top and bottom so it would coordinate with the other items on my shelf.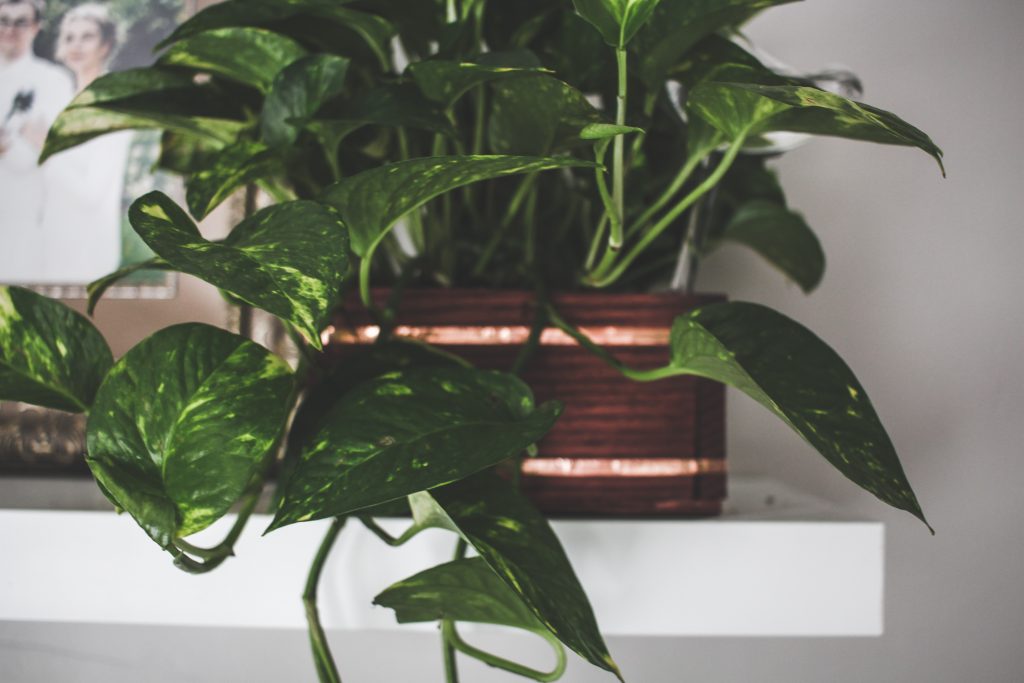 This was simple and looks modern and sleek; just how I like it! (PS see that little glass bird? These watering devices make keeping a plant alive pretty much fail proof! See more of my tips to keep house plants alive here.)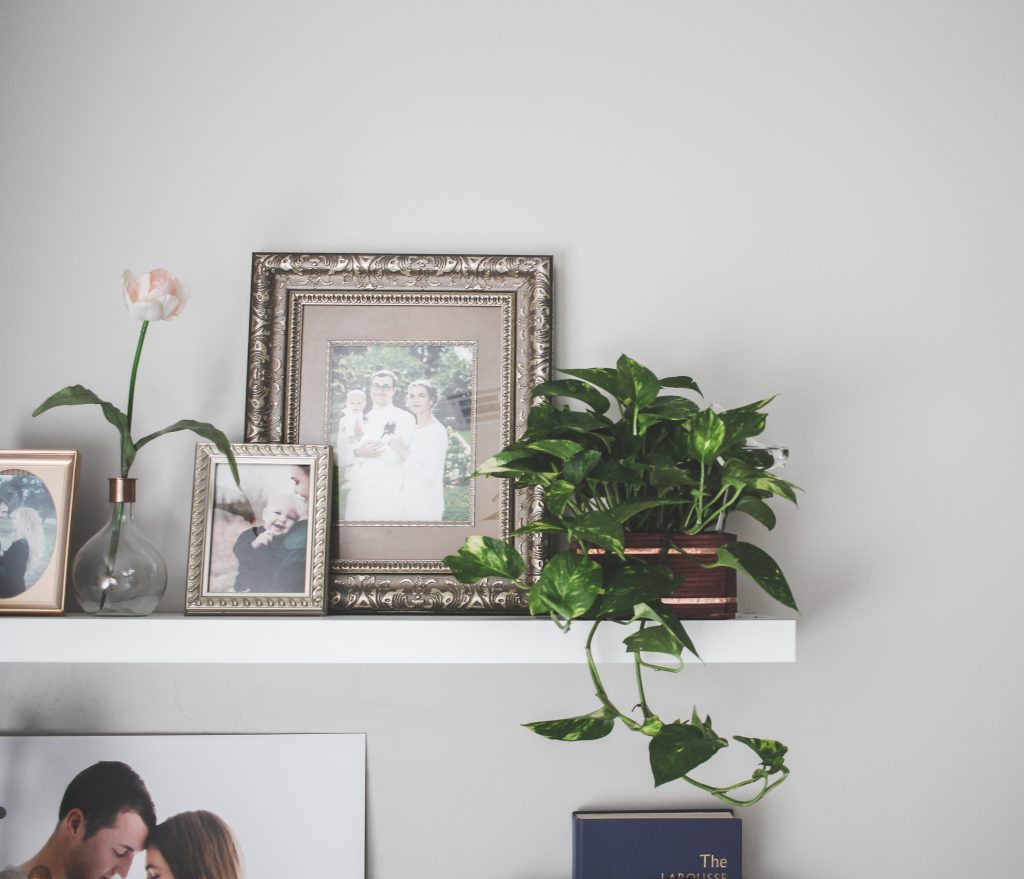 I love mystery boxes so much! If you ever see a challenge like this I highly recommend you join because it is a really fun way to be creative!