Make yourself some weighted eye pillows that are sure to make you feel pampered in your own home. You can also make them scented for some added flare. 
My grandmother gave me this incredible skirt I knew I would never wear. But the fabric was too beautiful to pass up! I have made a few different random crafts with it and feel like if you have something laying around that you will no longer wear, this is the perfect craft to repurpose it into something you will actually use!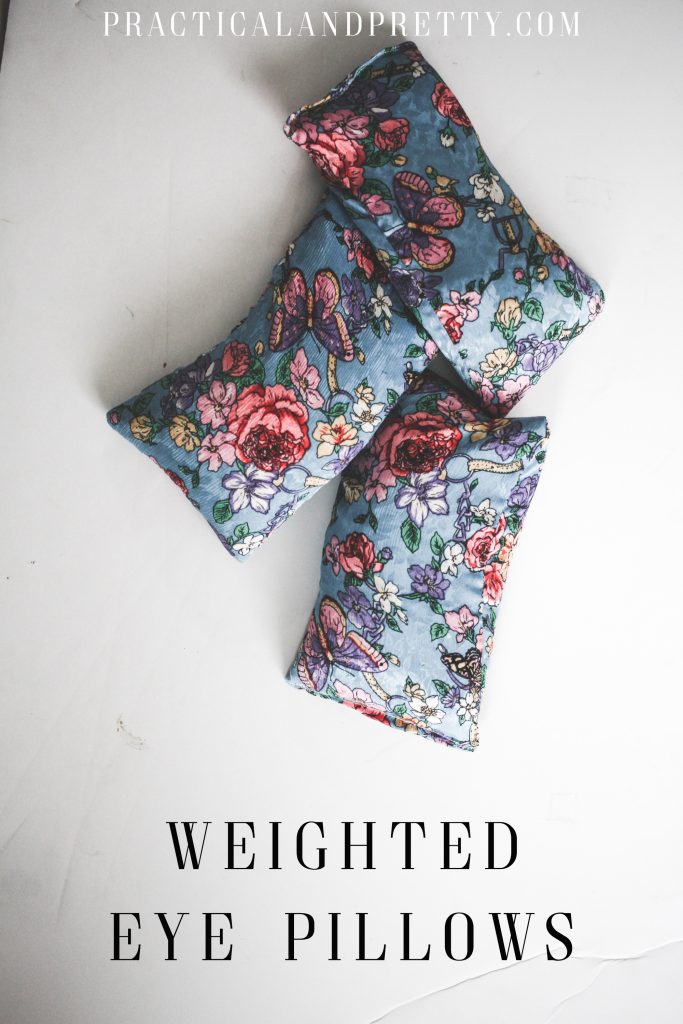 This little DIY would be PERFECT for a Mother's Day gift or even a way to give you some "me time" if you are a mom.
What You Need for Your Weighted Eye Pillows
Fabric
Sewing Notions (In the market for a sewing machine? I compared a few Amazon options here)
About 2 cups of Rice
If you'd like your eye pillows scented, I'd suggest putting your essential oils in your rice at least a day before you start your project! For every 2 cups of rice I suggest about 10 drops of essential oils. This is my favorite place to get essential oils because they have a subscription box where you can get three scents sent to your door every month. It's an awesome way to try new things! Plus it's only $30 a month so it's a killer deal.
Start by cutting your fabric in two small strips. Mine were about 10″x5″.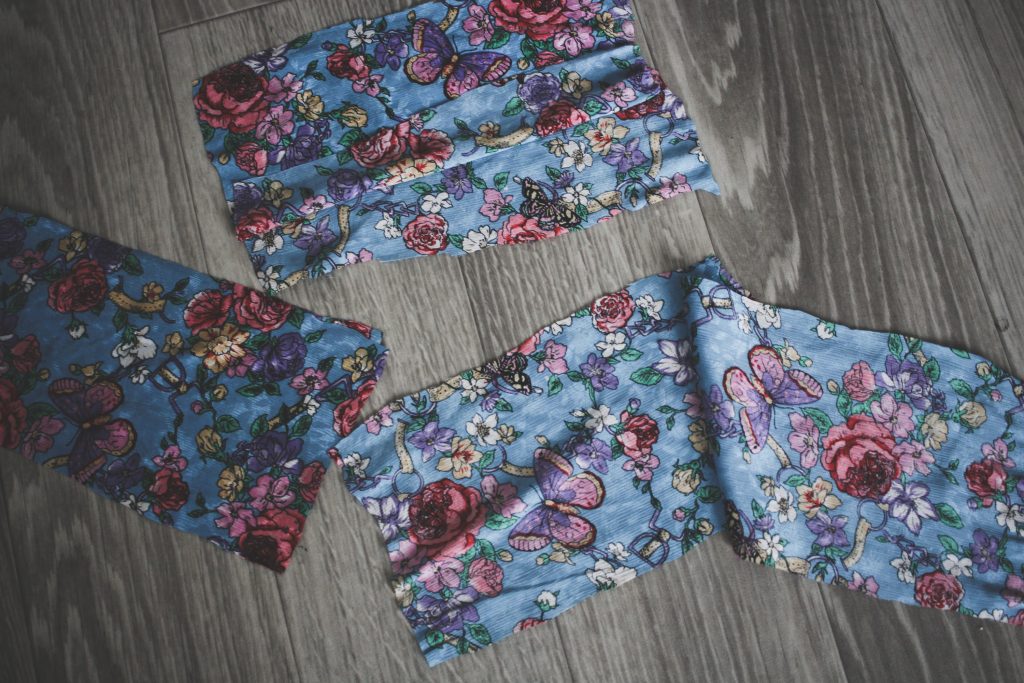 Sew the with the right sides together on the two long sides and one short side.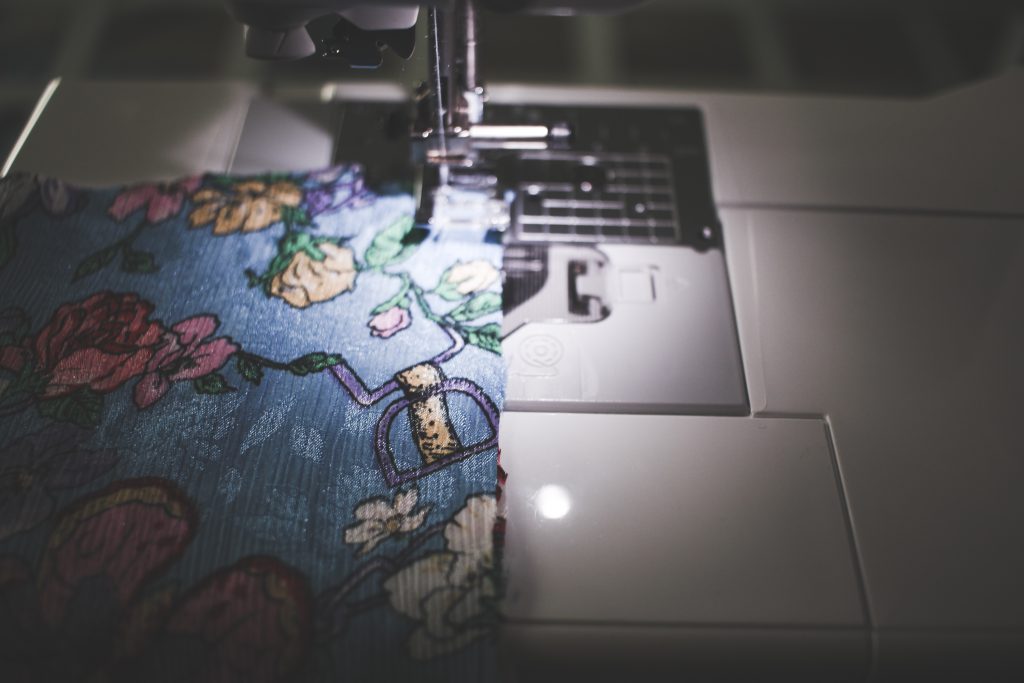 Put your rice in the bag so it is about 2/3-3/4 full. You don't want it all the way filled up or else it will be hard to sew.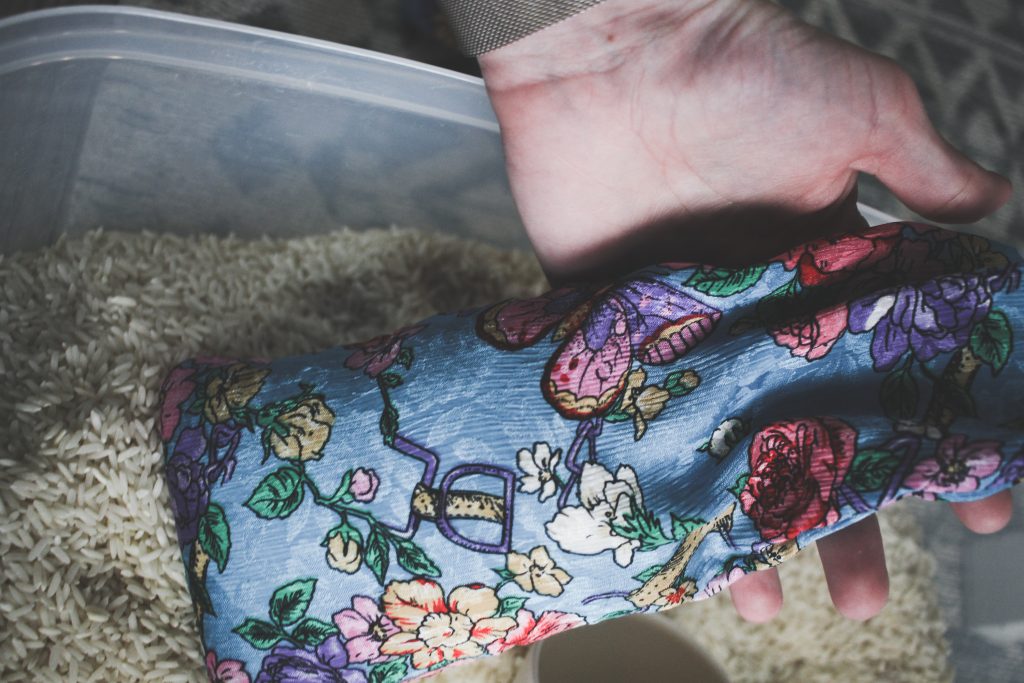 Pin the side where you put the rice so that the rice is packed to the bottom of your bag. I promise this will help you sew up that open side!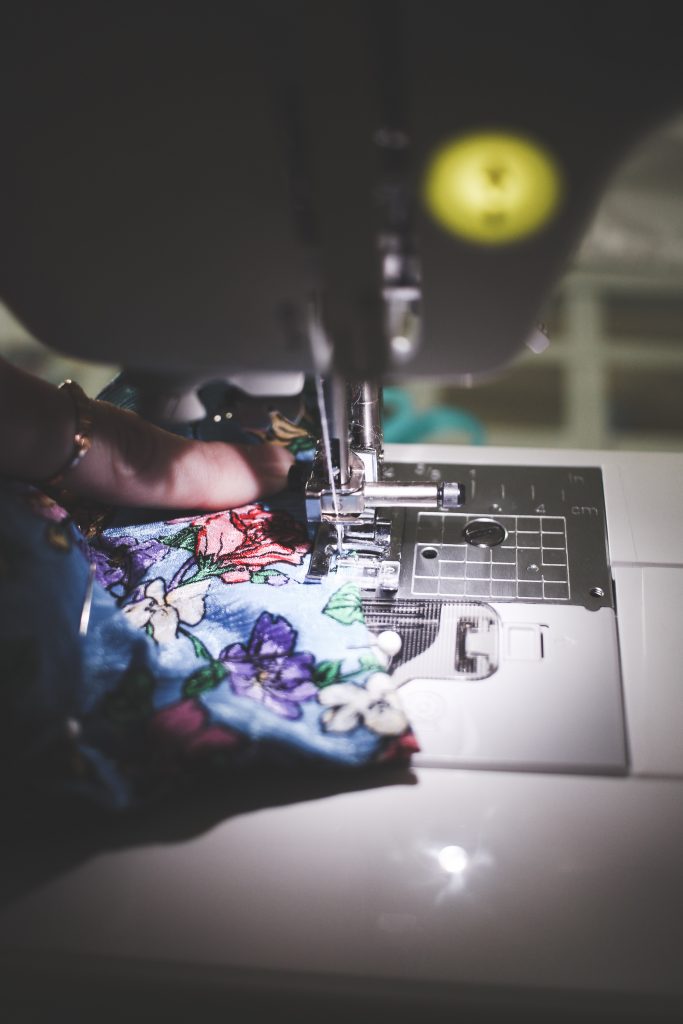 I folded the edges in so it didn't have a raw edge here. Then I was all done with the weighted, scented, eye pillow!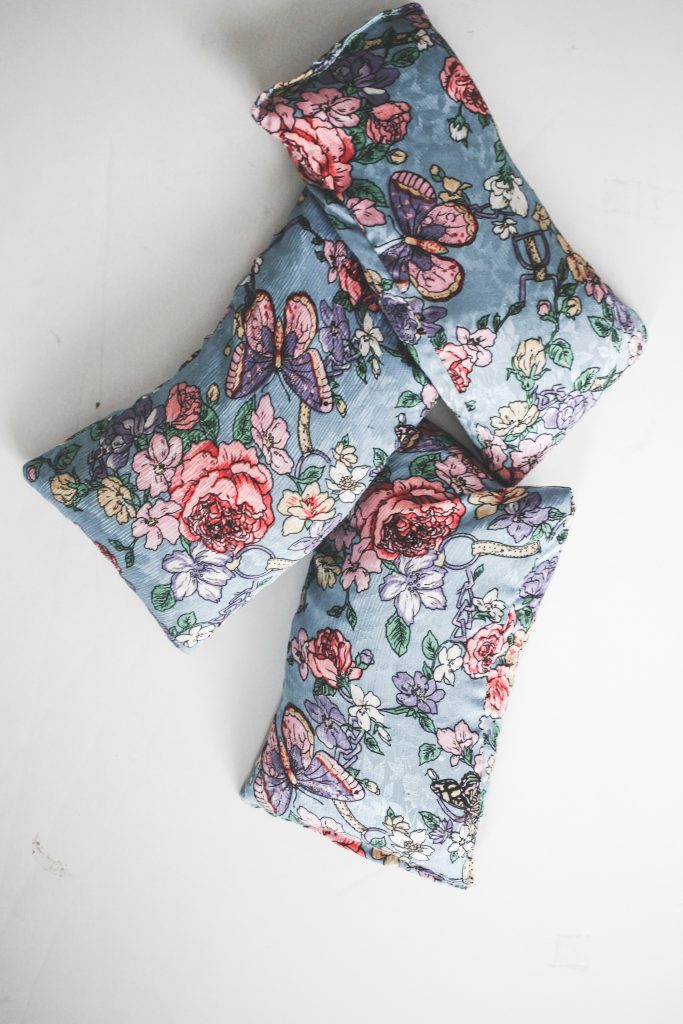 I love how these turned out and I also love that they are repurposed from my Grandmother's skirt so I can think of her whenever I use it or gift them!
You may also like these posts!