Sometimes decorating for Christmas in unconventional places can add such a fun touch. We will be hosting quite a few Christmas parties this season so I decided my cabinets needed a bit of Christmas cheer.  When I  saw these gold hoops I knew this cabinet decoration would be just the thing. 
I usually blog over at Practical and Pretty but I am so excited to be sharing this idea with you today! I found a huge garland and Costco and that thing has been a part of pretty much every piece of holiday decor I've created! It was 16 dollars and well worth the investment.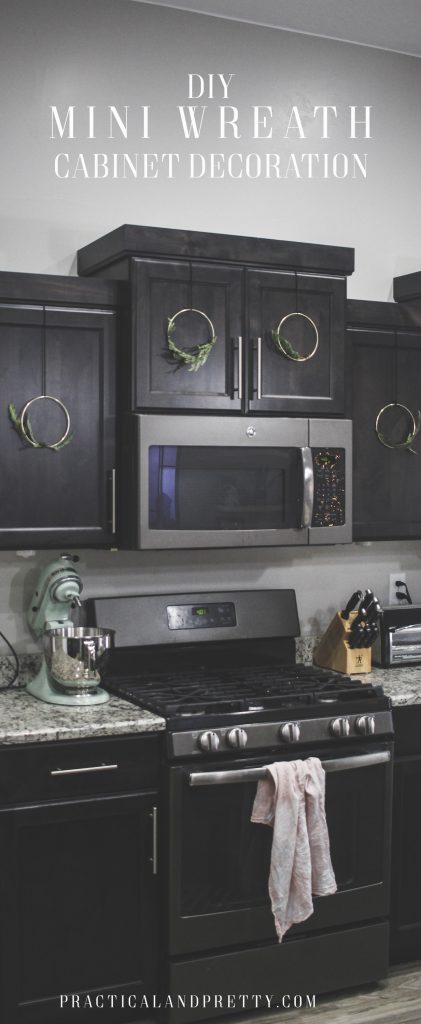 What You Need for Your Mini Wreath Cabinet Decoration
Fresh cuts of greens (I got mine from a Costco garland!)
Start by cutting out small pieces of foliage for your wreaths. I added two to some of the hoops and just one to others. They aren't perfect but I tried to make them similar.
Next you will cut a small piece of floral wire and wrap it around the hoop.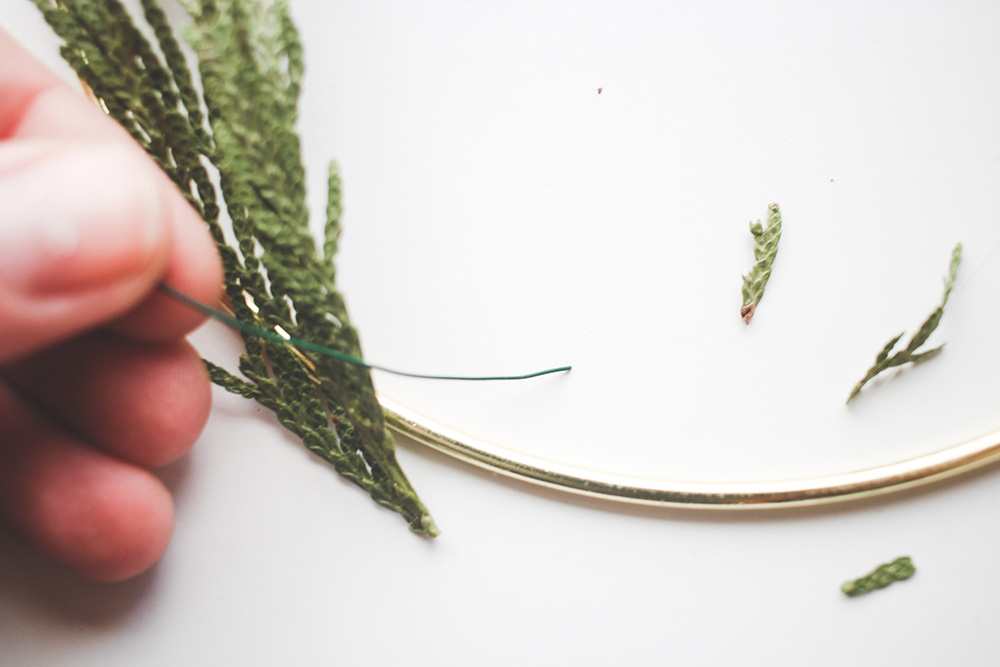 After you have got the greens on the hoops just the way you want them, take your command hooks and hang them on the back of your cabinet doors. I hung them upside down (with the hook facing down) so I could tie the yarn around it and have it hang over the door.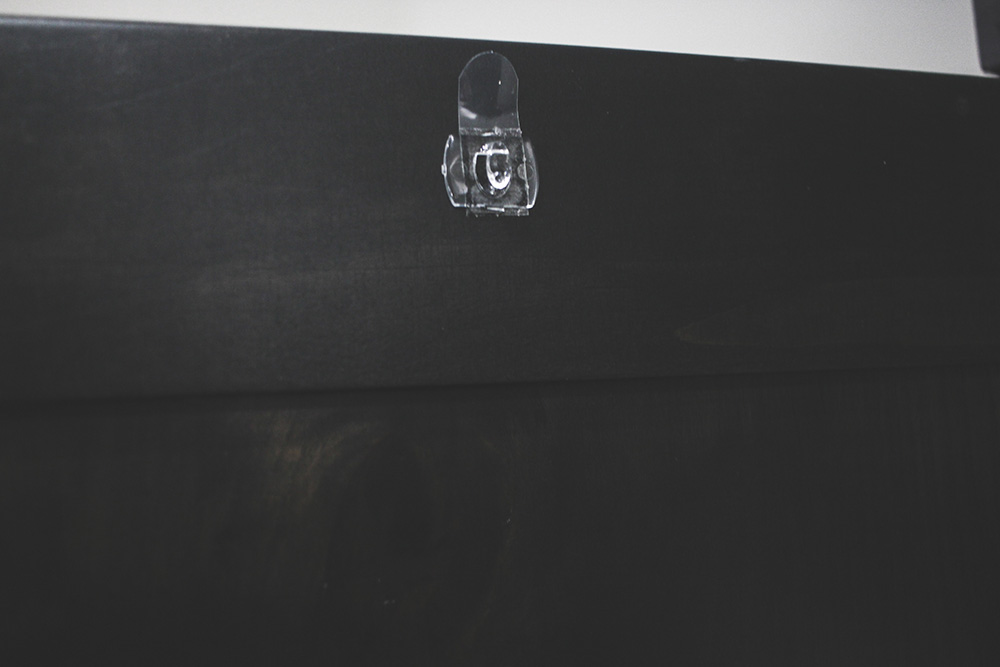 I took a piece of yarn, tied it to the hoop, then tied it to the hook, and was all done!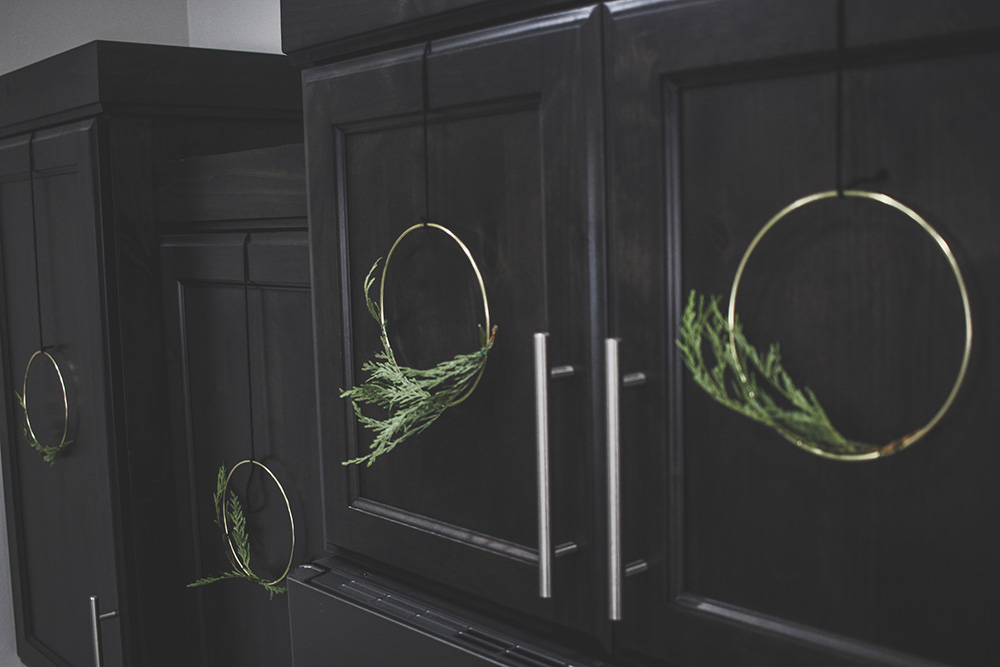 This added the perfect amount of festive to my otherwise very boring looking kitchen! I love the way the gold and green pop against my dark cabinets. This would look so beautiful on white cabinets too! Really it would look good on any cabinets. Green and gold go with everything!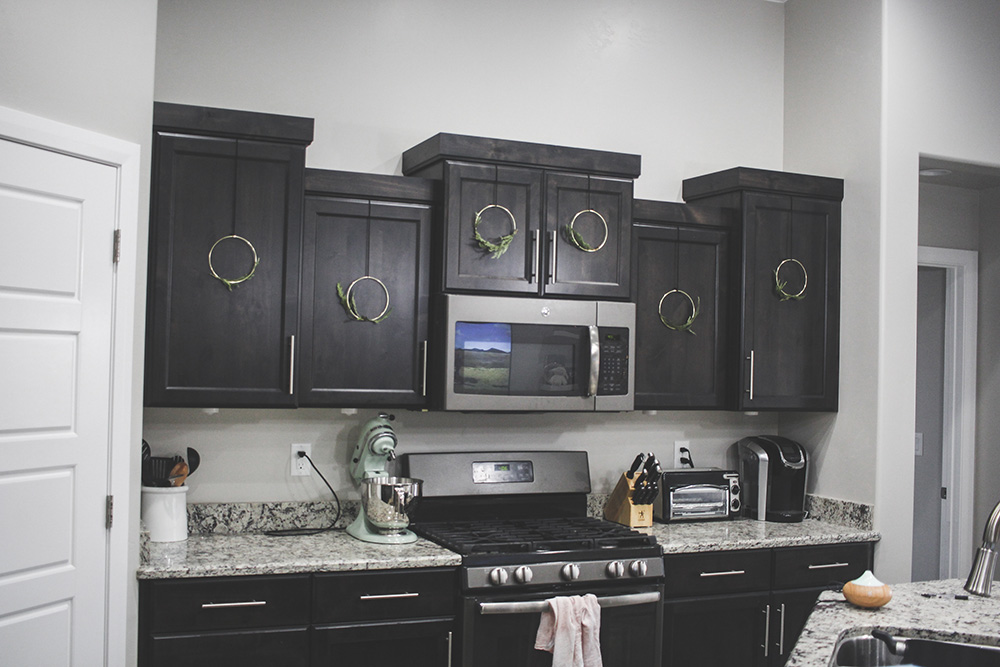 If you liked this post you might also like this tutorial for DIY avocado dyed ribbon ornaments. I also made a coordinating tree skirt! You might also be interested in how I flocked my pinecones using just two ingredients!