This is such a beautiful addition to your bath routine. DIY Rose bath salts recipe AND free file to cut with your Cricut!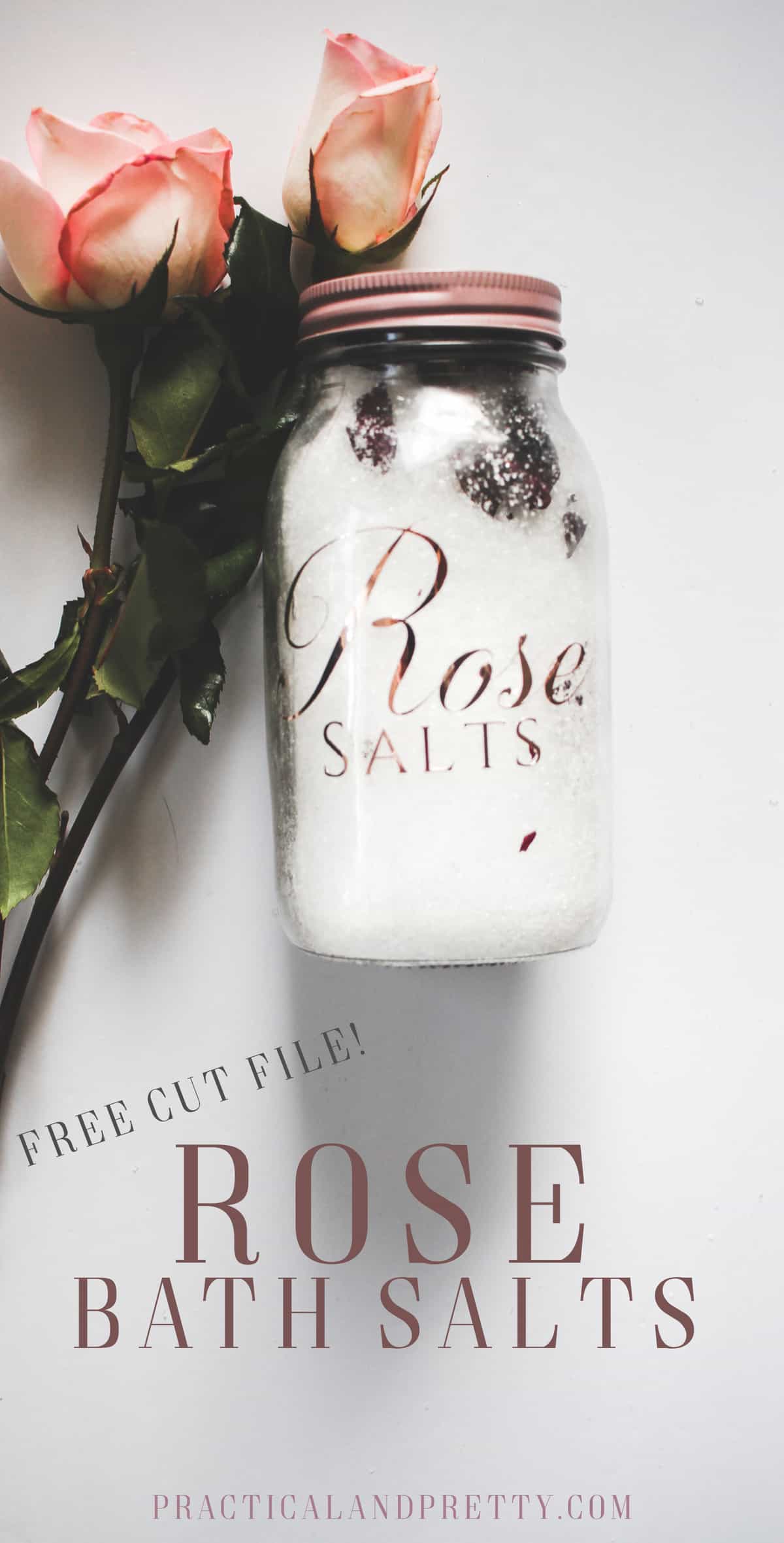 Bath salts are one of my favorite DIYs because they are so simple and make the perfect gift. Who wouldn't love the gift of a beautifully scented bath?! I sure would.. This is a more elegant style of bath salts inspired by Valentine's Day, but of course could be used all year round.
What You Need for Your Rose Bath Salts
Essential oils of your choice (rose is an obvious choice but lavender and lemongrass are also amazing in the bath)
Dried rose pedals
Start by drying your rose pedals if they aren't already. You could even blend them in fresh if you wanted and let them dry over time!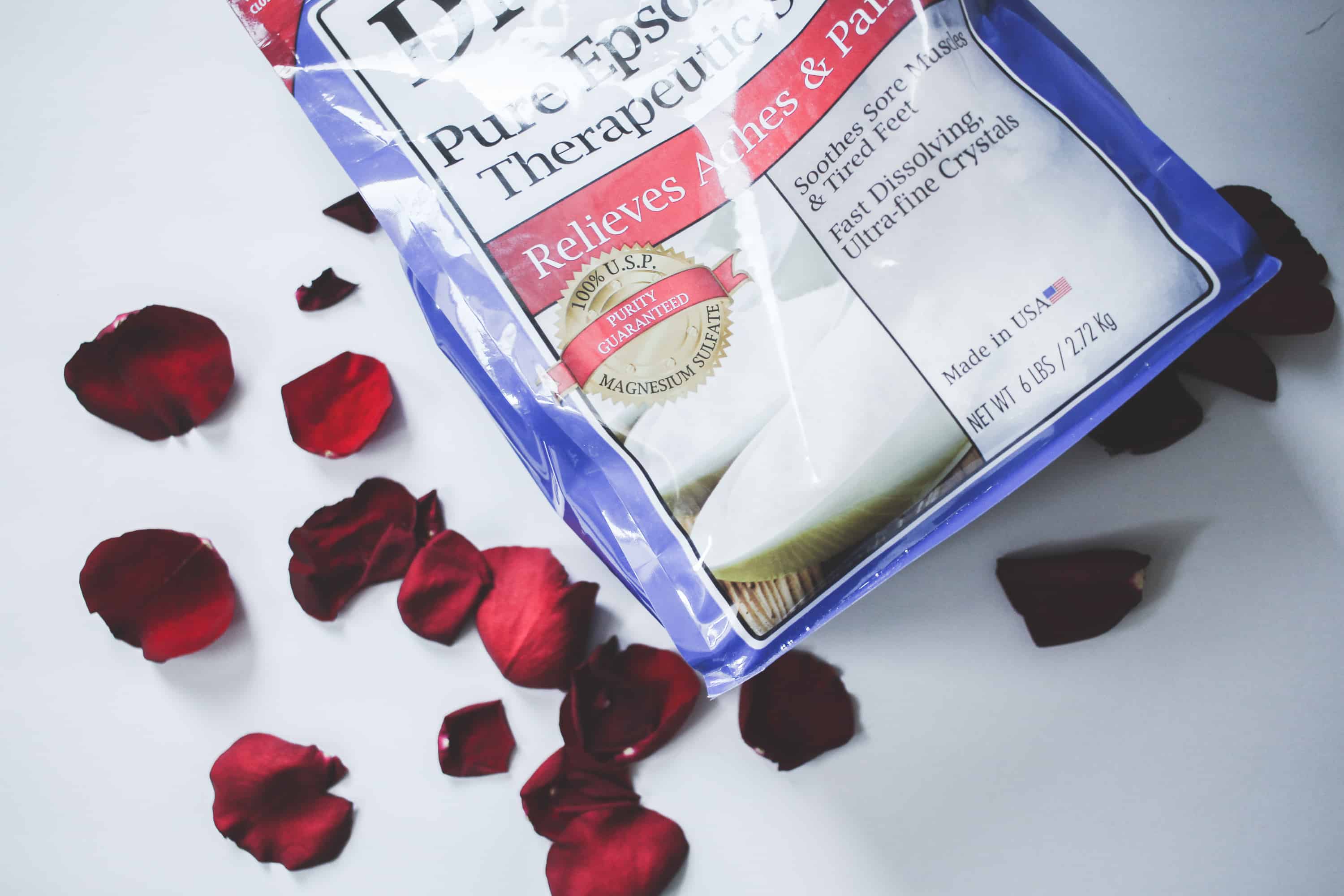 Next you will whisk your salts gently for a bit. This just gets out the clumps so the oils can evenly disperse.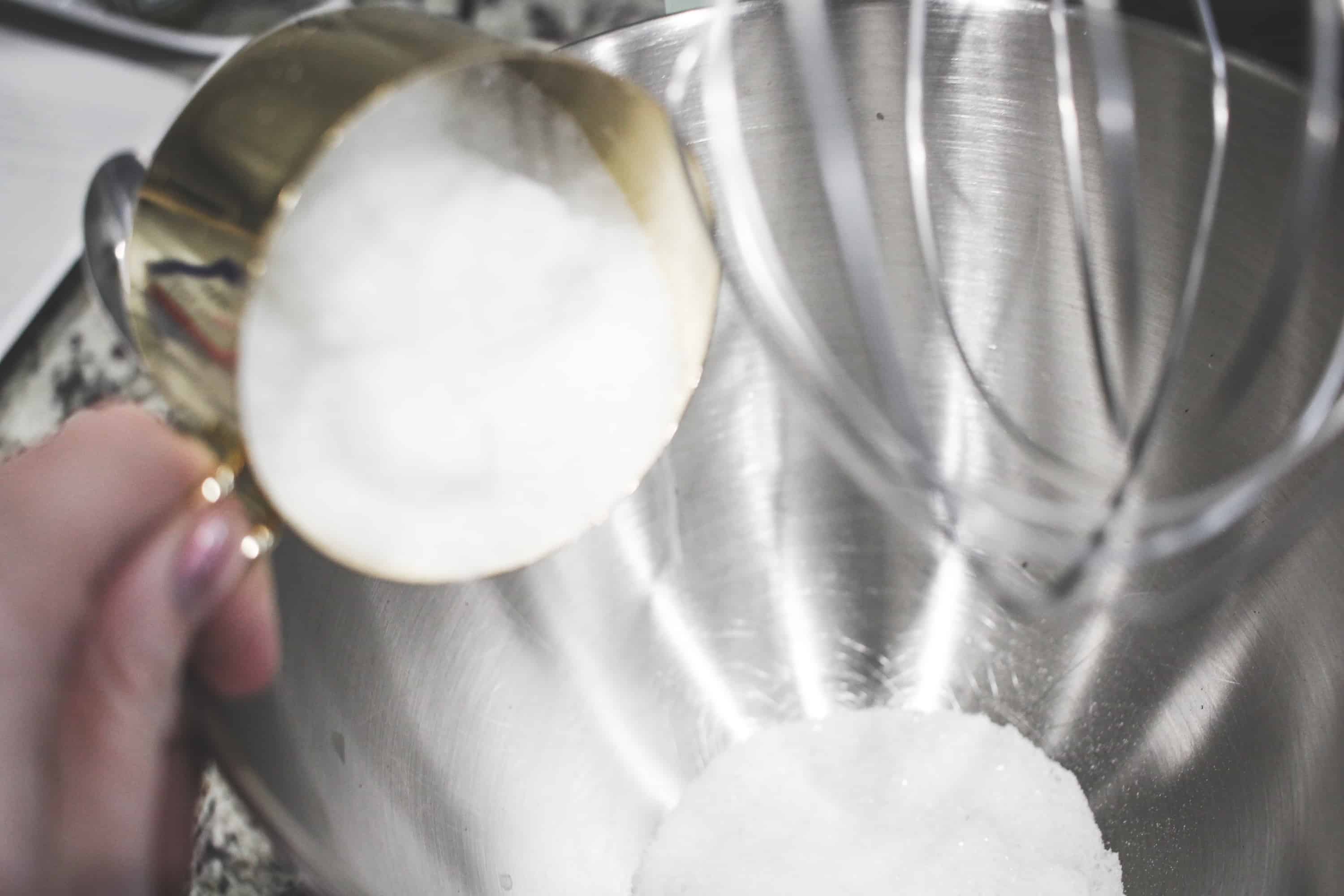 Now you will add your oils. I have used a carrier oil before (coconut oil) but have learned that that makes the salts chunkier and harder to get out of the jar. I haven't really noticed a difference in the smell either so I have just been doing it without! If you have DoTerra or other really pure oils, you will only need about 10 drops. If you're using a more diluted oil, you may need about double that amount.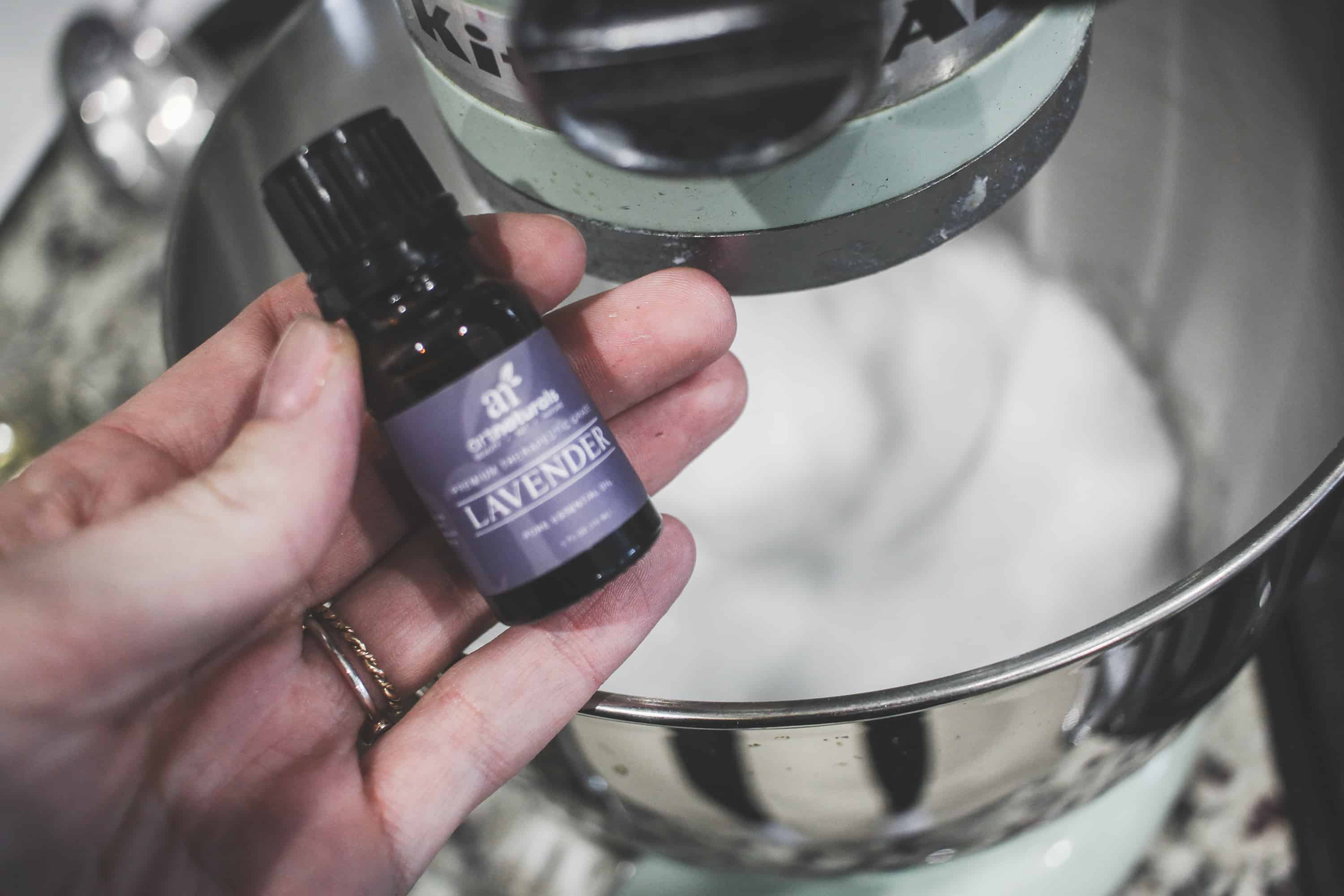 Mix these together until the oils are evenly dispersed.
Add the rose petals and mix with your hands.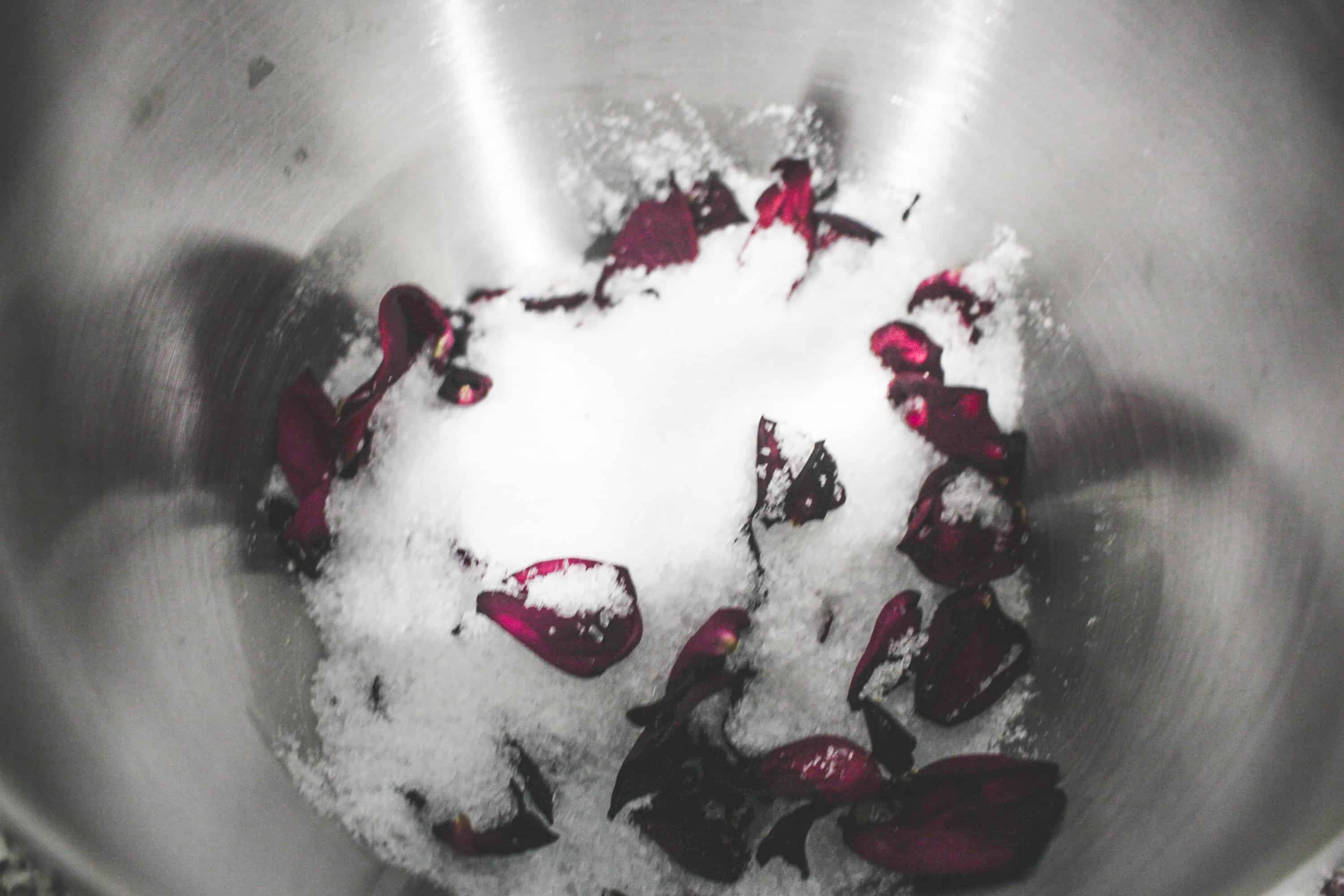 Now you will cut your file. You can go straight to this link and just hit 'print'! This gold Cricut is on my birthday list… how cool is this?!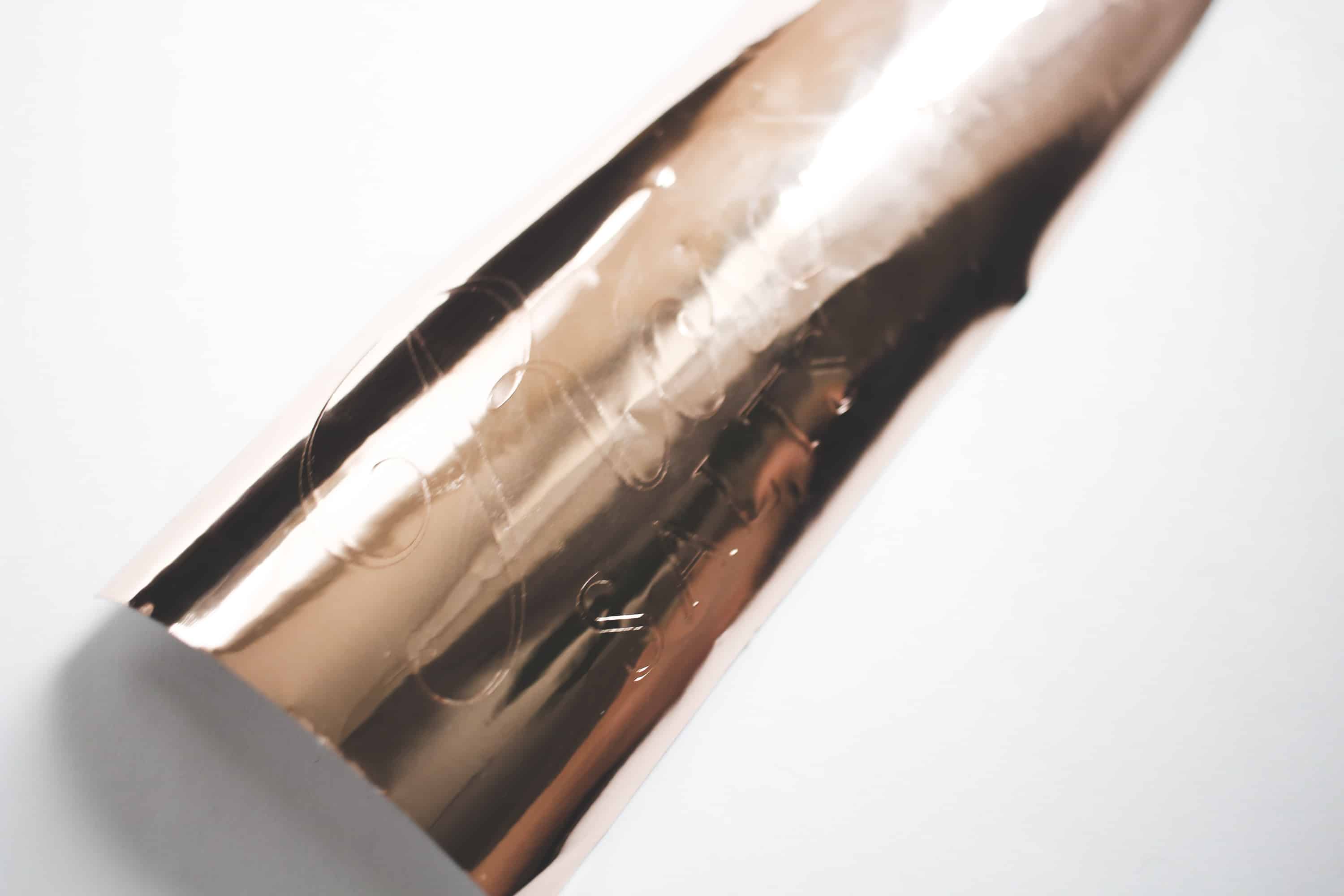 I opted for rose gold foil vinyl for obvious reasons! Any vinyl would really work though.
Put this on with your transfer tape and you are all done.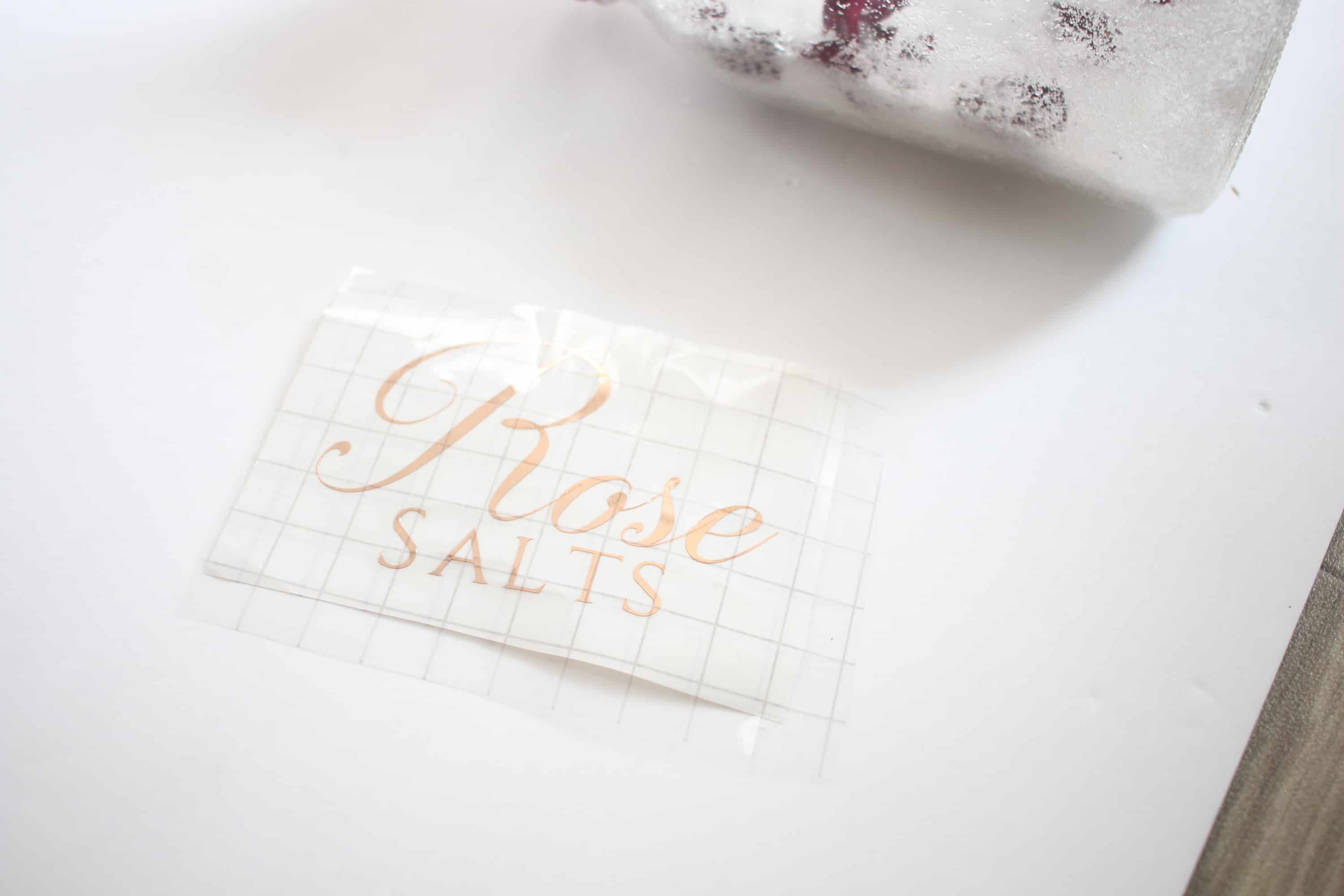 I love the look of these rose bath salts but I especially love bathing in bath salts. How perfect would this be as a gift for your girlfriends for Galentine's Day too?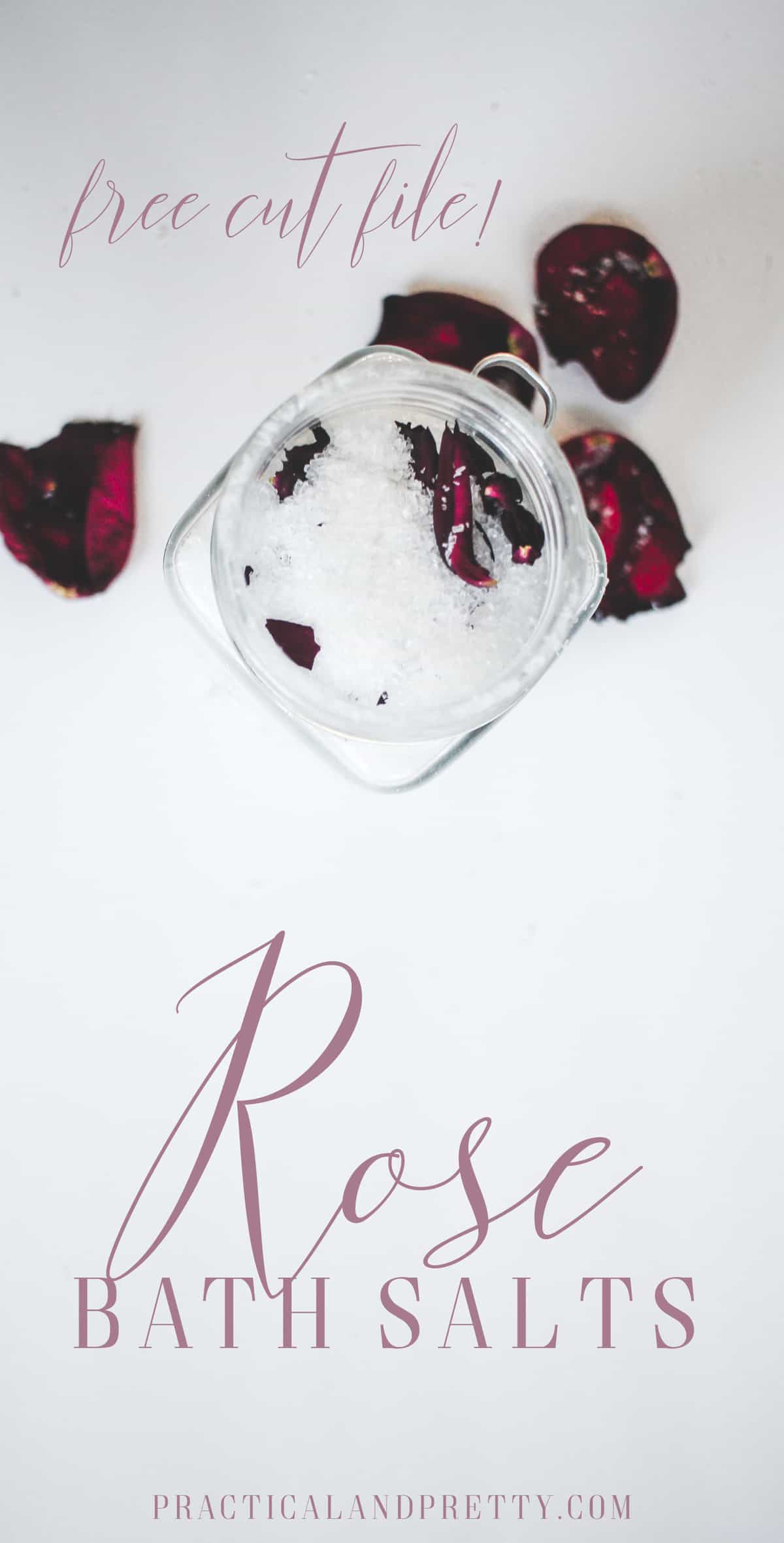 If you liked this project you might also like this other bath bomb recipe. You also may have noticed that bath tray in the photos, I made that too! Check out the tutorial here.