Use this free cut file to create a Voyd logo with your Cricut and customize anything you want like a tee shirt or leotard!
My sister showed me a picture of a logo a couple days ago. She then asked 'Can you make this?' (My favorite question) I thought it would have definitely already been done because it's from the new Incredibles 2 movie but it hadn't yet! For that reason I created this cut file just for her and knew I needed to share it!
What you need for your Quick Voyd Costume DIY
Shop this Post!
These are affiliate links. I earn a small commission if you purchase through them!
Hanes Women's Nano-T® T-shirtBuy Now
Cricut Sportflex Iron On,Buy Now
Cricut Iron On Lite,Buy Now
Cricut EasyPress 2 –Buy Now
First you will want to pull up this cut file and follow the instructions to get it cut. I have written so many times about how to get a perfect iron on every single time so made this checklist just for you!
Using the EasyPress will make this process so much simpler. If you don't have an EasyPress, be sure you never touch the plastic to the iron. For the leotard I used a press cloth even with the EasyPress 2 because I didn't want to melt the nylon fabric. Just be sure to use caution depending on your material!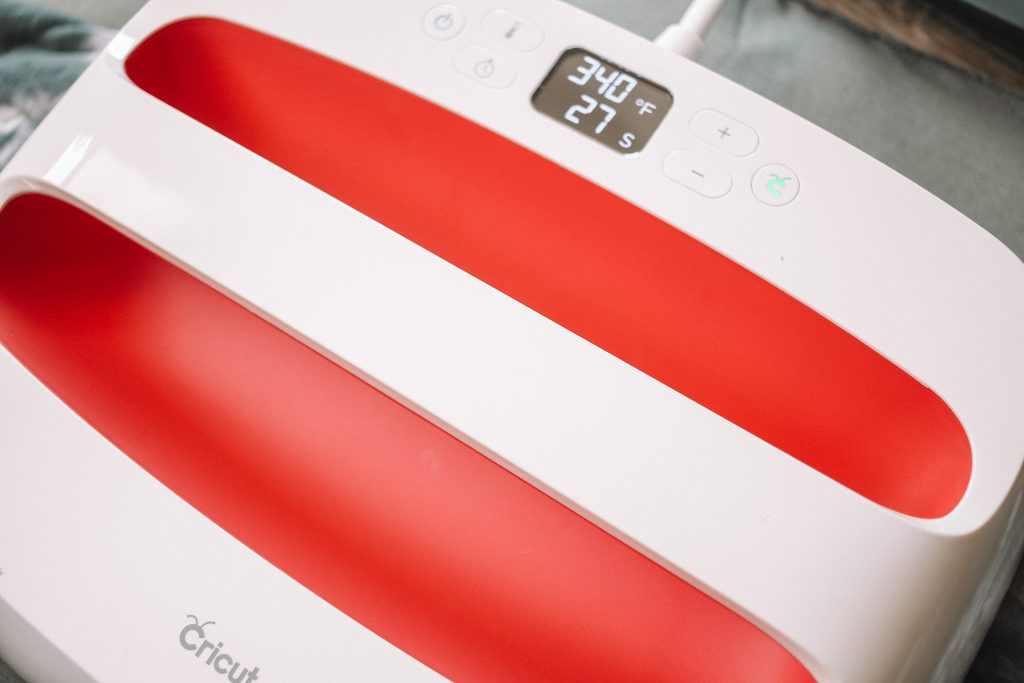 Once you have ironed on the blue vinyl, place the green piece where it needs to go. Be sure to cover the vinyl area entirely with some sort of plastic or press cloth. I have found using these Teflon sheets is the best because it always leaves an amazing flat finish to the vinyl. I think it makes it look professional!
That's seriously all you need to do! Wasn't that simple?! I love how this turned out and I love knowing that it's a fun costume you're not going to see around a lot! Pair the leotard with a pair of metallic green leggings or just put it on a simple tee and wear it with some jeans! Such a simple but fun costume.
If you liked this post I think you'll also like this DIY 'Good Vibes Only' sweater and you also might want to check out this post that walks you through detailed instructions to make a custom tee shirt of any kind.